l'Umbracle is a greenhouse in Barcelona, Spain built for the BCN World Fair that consists of plants from every continent. After being assigned to design an object or product that captures the essence of a space, my partners Mariela Reyes, JingYing Chen and I came up with an atlas detailing information about every planet held within l'Umbracle.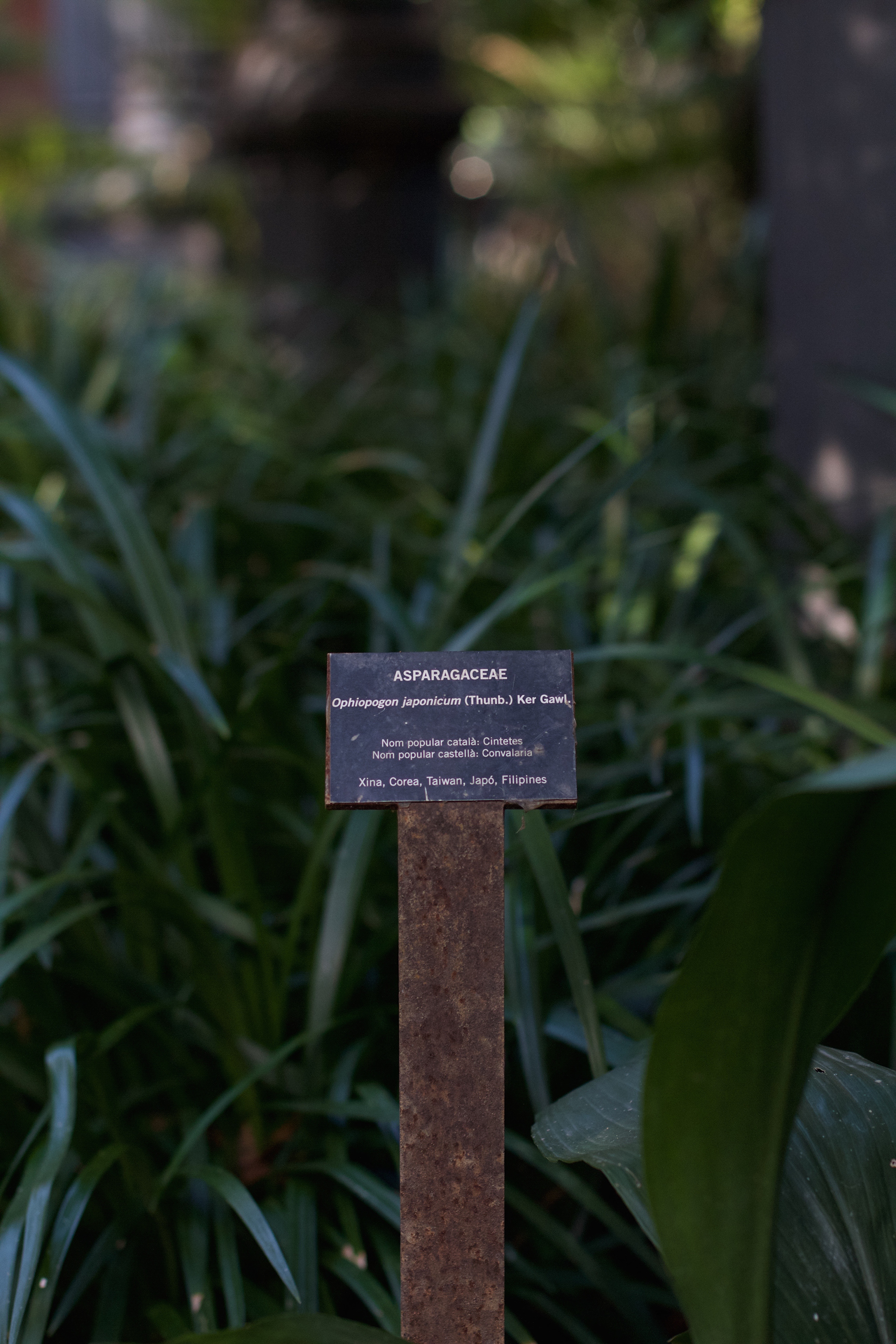 We visited l'Umbracle countless times during the course of this project. We sat and absorbed the sounds, the temperature, the light, and the movement within this space as well as surveying individuals that interacted with it. What we found was that it was a place people came to relax and think. 
With this information, we were able to identify three key qualities to guide our design: tranquility, diversity, and contemplation. These attributes allowed us to create a brand persona to further educate our design decisions. 
Our final design includes a profile for every plant within l'Umbracle, including an image, their origin, habits, and more. Our hope was that, if not a fictitious proposal, visitors to l'Umbracle would be able to pick up a pamphlet and read more about the space they are inhabiting, thus encouraging contemplation.