This Web Design Proposal was created for my first Web Design class, alongside four other Santa Clara University students. The class included a mix of both Studio Art and Computer Engineering students and consisted of both an individual and a group project. For the group project, We were assigned to redesign the Montalvo Arts Center website. The following images depict our final proposal, as well as some information regarding our process.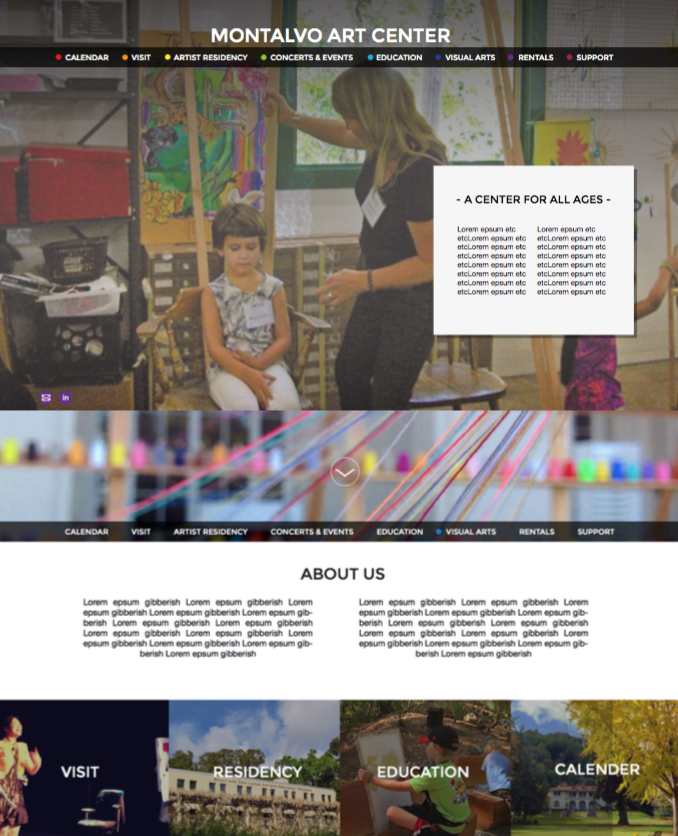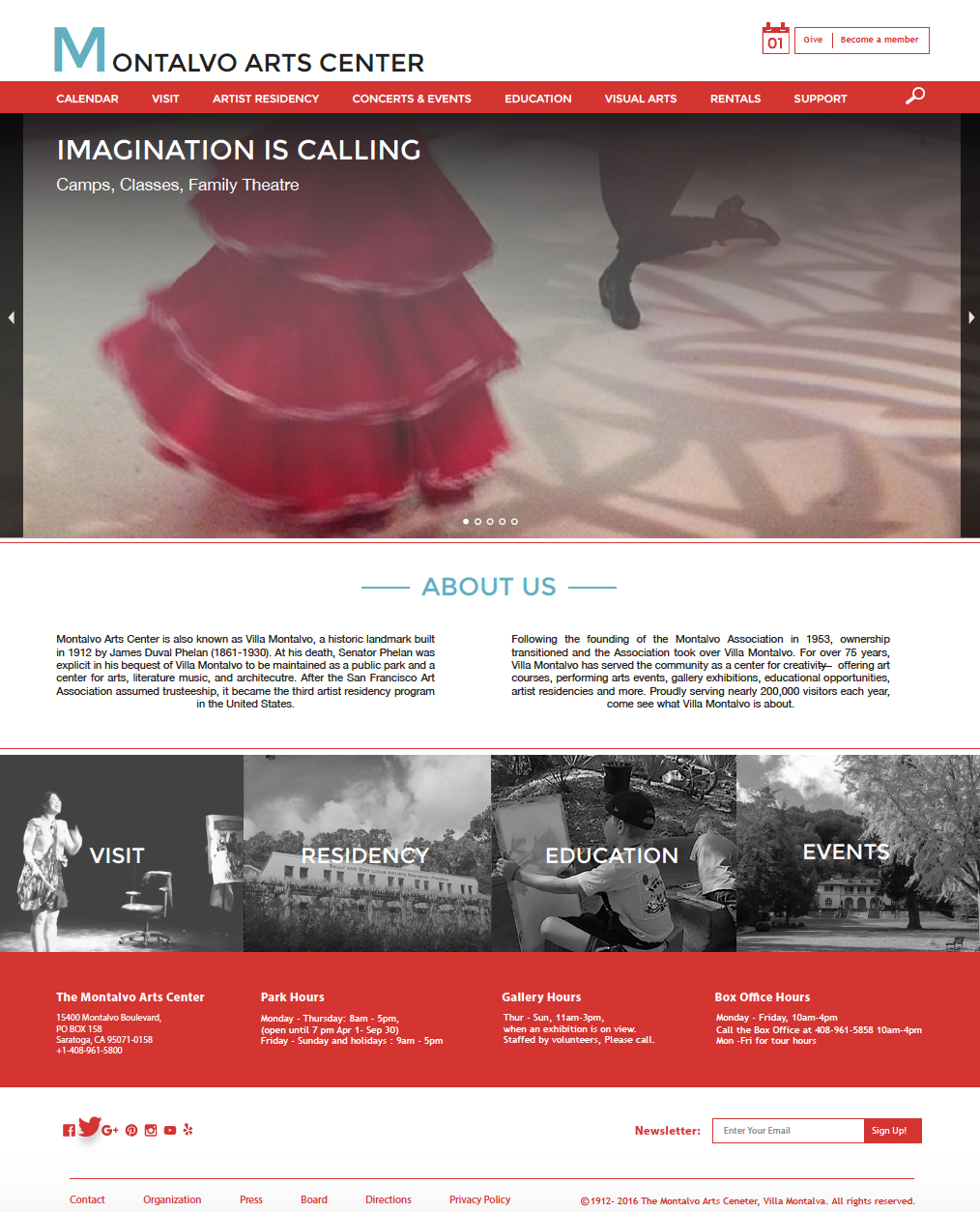 After we each pitched an initial design concept, we individually jumped on to one of the main pages to begin designing them with the color scheme and typefaces below. I contributed most heavily to the landing/about us page by applying some of the design elements of my initial concept (as shown above on the left). We then came together and critiqued our pages once again, this time editing together to compile a finished proposal.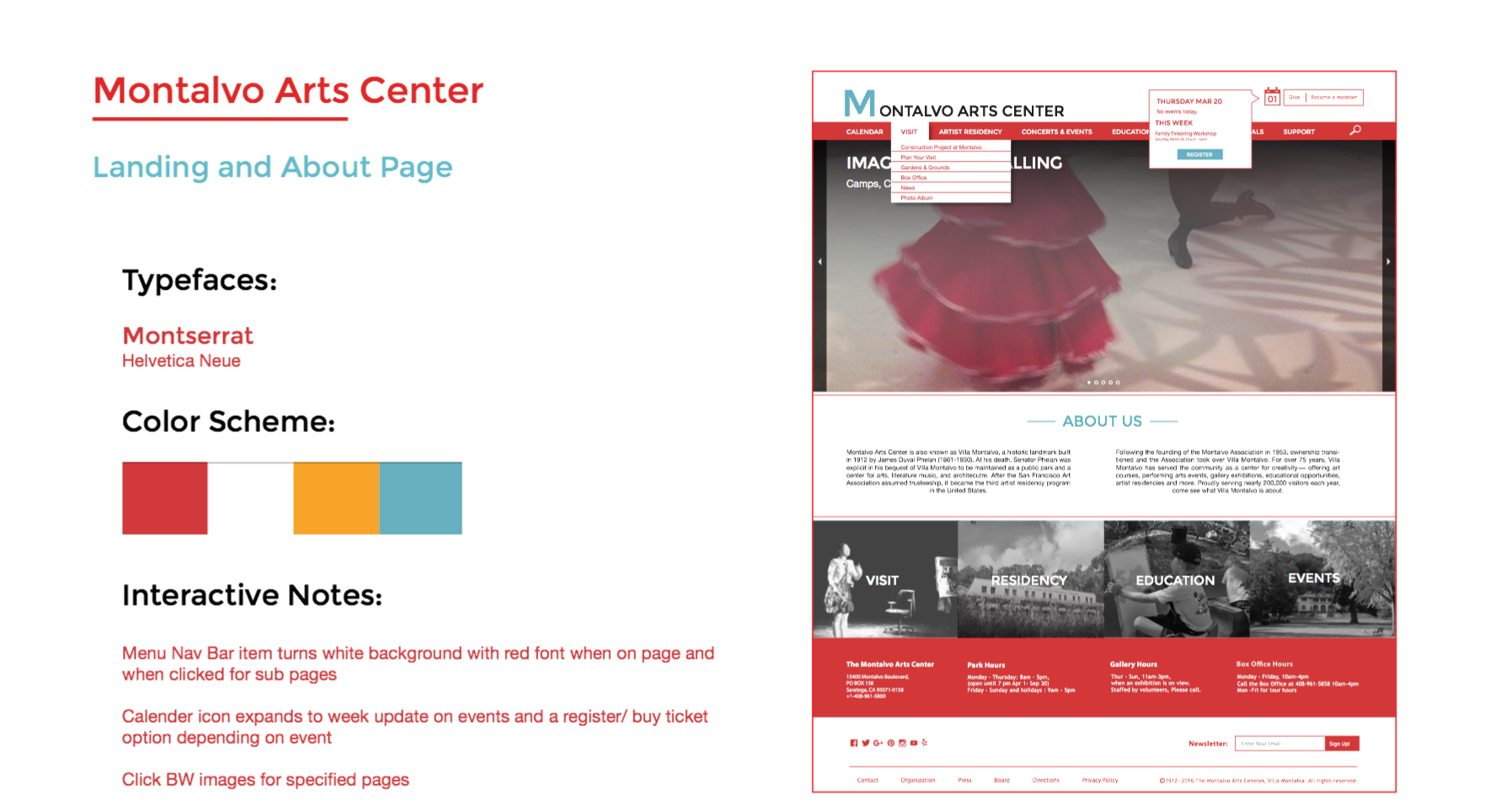 Some of the various other pages can be viewed below.